Obituary: Mike Plumbe FCA FBCS 1931-2023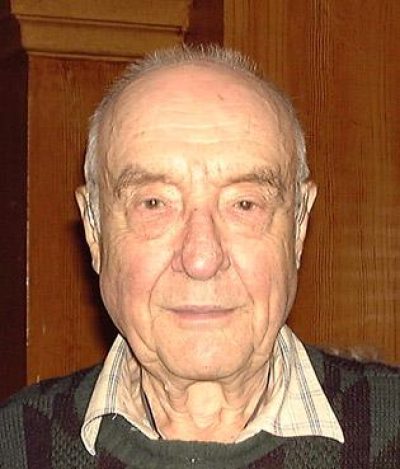 Bernard Lamb, the Society's President, writes:
It is with great sadness that we record the death of QES member Michael Plumbe, sometime Chairman and until his death a Vice-President of The Queen's English Society.
Michael Plumbe was born in Watford, Herts, in 1931. With his brother, he was evacuated in the war to Canada and then Minnesota. He attended St Paul Academy (a military-type school) then came back to Britain via Portugal in 1944, in time for the doodlebugs. He went to Berkhamstead School, then became a Chartered Accountant in 1954. During National Service in the RAF, 1955-57, he worked as junior radar technician. In 1958 Mike was an Assistant Manager, summer season, at Sandbanks Hotel, Bournemouth. His FCA postnominal means that he was qualified by the Financial Conduct Authority to give relevant financial advice.
From 1972 to 1975, he was the owner of Le Faune Restaurant, Praed Street, London, but this venture failed. His later career was in computer systems development and sales, working for Babcock & Wilcox, Hawker Siddeley Aviation Kingston, Computer Services Euston and EMI Electronics, among others. Mike then became a freelance computer systems developer using DataFlex. He was active in computing in its early days, was a Fellow of the British Computer Society, and still derived a very small income for having set up some complicated traffic light controls. His excellent sense of humour led him to send round many amusing emails to a selected group of very broad-minded friends; some were just jokes but others were literally very graphic.
Mike was a worker for many good causes. For the Queen's English Society, which he joined in March 1984, he was at various times Treasurer, Membership Secretary, Secretary, Chairman and a Vice-President; he contributed memories to our Golden Jubilee Book (QES, 2022). With his charming, friendly nature, he excelled in greeting people at QES meetings. He filled in if there was an important position vacant, even if it was not a post he wanted, such as Chairman of the Society. As holder of that office, he had to fight off a persistent and unmerited campaign against his conduct of the Society's affairs. His companion, David Brown, advised him to give up to save his mental health but Mike fought off his opposition. He and David were later joined in a Civil Partnership. David predeceased him by several years.
Mike was involved in many other societies, being Chairman of the British Weights and Measures Society for many years; he belonged to the Freedom Association, the Society for Individual Freedom, the Libertarian Society and various Hastings clubs.
In 2000, he moved in semi-retirement to Hastings where, with his genial, friendly personality, he quickly became integrated. In Hastings, we saw him looking after a very frail old lady living in an ornate cottage once owned by Sir Cloudesley Shovell (1650-1707, an Admiral of the Fleet). Mike quickly took part in many Hastings activities, such as handbell ringing, giving guided walks round the Old Town, belonging to the Old Hastings Preservation Society and he even took part in a welly-walking competition in his mid-eighties.
My wife and I first dined with Mike and David in his elegant Fulham flat. When we later stayed with them in Swan Terrace, Hastings, we had to haul ourselves up to the guest bedroom using a stout rope up the spiral staircase. Although not a believer, he liked playing the organ in the church opposite. They later had a flat in Croydon and one in a different part of Hastings, then finally the one in Bourne Court, Hastings. Towards the end, this former restaurant owner took us out for fish and chips in a sea-front café.
In later years his hearing caused great problems and he had a patch over one eye, so he looked piratical when he struggled to hear during QES Zoom meetings. He tried valiantly to play a useful part. He was a stayer, not willing to give up. Mike died peacefully at home in Hastings on 18th August, aged 91, much loved and admired by many. There will be a memorial event, on a date yet to be announced.